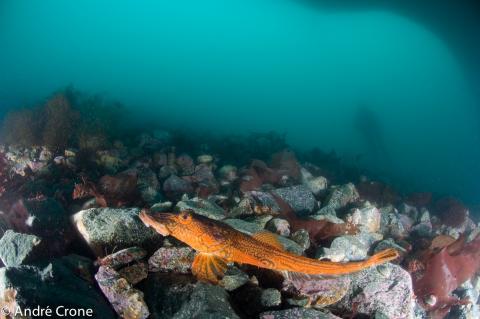 Diving was our main reason for visiting Antarctica so when we arrived we were eager to get started.  Diving in the Antarctic is quite an undertaking; yet, divers are briefed during all stages of the trip. Every trip to Antarctica is an adventure. The nautical route as well as the dive sites can not be pre-determined as local weather conditions can and will always influence the trip.

From Zodiacs, divers go twice a day into the deep ice cold water of Antarctica. Subsequently, divers have the possibility of making a maximum of ten dives during the trip; if weather allows. Before each dive, divers get a mandatory briefing about the dive site. You will also be briefed about the do's and don'ts while diving in Antarctica.

The main do's when diving the Antarctic sea involve equipment. You must have two coldwater suitable regulators. For the rest of your equipment you must only bring equipment you're used to. For example trying a full face mask first on the antarctic is not done.
During the first briefing all regulators are checked by the dive guides. Frozen regulators can cause massive problems, so always have a backup ready.  To prevent accidents from frozen regulators in the first stage one hose has to be connected to your BCD, and the other to your dry suit. Because of the temperature of the water dry suits with suitable underwear are mandatory; one of the main do's for diving here.