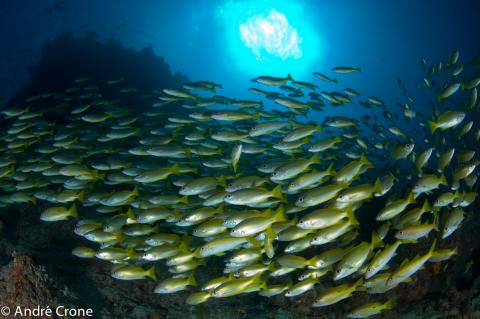 The Great Barrier Reef

The Great Barrier Reef is the largest coral reef in the world. The entire reef is about 2000 km long and between 25 and 50 km wide. It is located in the Coral Sea east of the state of Queensland in northeastern Australia. The reef runs from the southern state of Queensland to Papua New Guinea. The area is one of the biggest tourist attractions in Australia. Because it is such an important nature reserve the area is declared a World Heritage in 1981. The enormity of the reef is perfectly shown on satellite images.

On the landward side of the reef it is relatively warm and shallow like a lagoon where a lot of smaller islands and reefs are located. The water really has a beautiful blue color. All islands look different, bare sandy islands are varied with islands covered with beautiful rainforest. The reefs of the Great Barriere Reef has a worldwide reputation asrich and special. The clear waters full of fish is certainly impressive. Huge schools of fish come together here to feed on the reef. But also little critters have found their home on the reef. Certainly a dive site worth visiting.