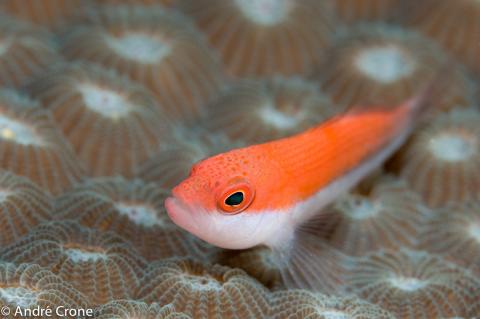 The fact that the red sea is a beautiful spot to dive is well known to most of the divers. On dayly bass a lot of divers from Europe an Russia fly to the Egyptian part of the red sea. Each day over and over again hundreds of diveboats sail of to discover the beautiful world of the red sea. As the red sea is much larger than only the Egyptian part we became curious to discover diving possibilities in other parts of the red sea. This time we fly a bit more to the South were we examine the diving possibilities in Saudi Arabia.

At first sight the main difference between diving in Egypt or Saudi Arabia seems to be the number of divers you will encouter in the water. In Egypt it is no exception that dozens of dive boats are on the same time at the same divespot. That is something that will not happen to you in Saudi Arabia. With only a limited number of live aboard boats in the country there will be no other divers at the same place. We are curious to discover wether the limited number of divers also means that the life under water is better in relation to Egypt.

The area of the Farasan bank exists of thousands of small reefs and a number of small islands. The diving around the Farasan banks mostly consists of real wall dives. At the east and the west of these islands and reefs the walls go into the depth for more than 500 meters. In the north and south areas of the Farasan Banks some shallower plateaus can be found. At our departure no wrecks have yet been discovered in this area, all wrecks are positioned at the Yanbu area.