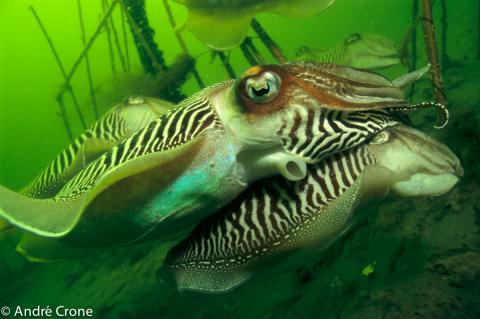 Diving in the Netherlands

The Netherlands may not be the first destination you would think of when you are planning your next diving destination. But there are a lot of possibilities for a diver in this small country. Every year thousands of mostly Dutch, Belgium, German and French divers travel to this northern European country to have a combination of diving and Dutch culture. There are many interesting places for a diver in the Netherlands. The main dive sites are all located in the province of "Zeeland", which is located in the south west of the Netherlands. There you can dive in the "Grevelingen", a salt water lake where there is no current. Or you can decide to go to the "Oosterschelde". The "Oosterschelde" still has an open connection with the North Sea, so there can be quite some current there. Other possibilities are of course the North Sea or one of the fresh water lakes that are abundantly available.

Both the "Oosterschelde" and the "Grevelingen" are fit for a nice dive. In the "Oosterschelde" it is only possible to dive on of the four dead tide times of a day. On other times the current is much too strong to dive in the "Oosterschelde". Only experienced "Zeeland" divers know where to dive safely when there is much current in the "Oosterschelde". The diveshops in Zeeland can exactly tell you at which times it is absolutely safe to go diving in the "Oosterschelde". All of these shops provide free time tables containing the dead tide times for every day of the current year. Diving in the "Oosterschelde" is safe when you go in on the right time, but bear in mind that most dive sites are not suitable for real beginners.

The "Grevelingen" has no tidal current, making it ideal also for all divers, also the divers with very little experience. Here you can safely dive on every time of the day.

There are lots of fresh water lakes in the Netherlands. Many of them are used by divers. A lot of the lakes find their origin in the turf or sand industry. The turf or sand was taken, resulting in holes that where filled with water resulting in these lakes.